Home
What is ThorBlock?¶
ThorBlock is a multi-function pooling solution built by SafeTech and presented by Safe Haven. ThorBlock boasts three pooling options [Pooling, Charity, Fundraising] designed to meet the needs of the user-base.

ThorBlock is designed to eliminate the need to code complex smart contracts and outsource further for security auditing. Thus, ThorBlock provides an inexpensive and tested inlet for organizations/individuals who desire blockchain pooling solutions.
Why we created an API for third party and developers?
ThorBlock's API has been designed to provide the following:

Mitigation of risk
Scalability
Simplicity, specifically oriented for the origin- and end-user Reliability
ThorBlock employs the following use-cases:¶
Charity - Charitable pools can be established by both organizations and individuals.
Fundraising - Fundraising pools with a focus on innovation can be established by organizations and individuals.
Private Pooling - A general pooling option, which does not have a specific focus, however should be outside of the realms of both Charity and Fundraising
ThorBlock brings with it advantages which have evaded the emerging blockchain marketscape. Thorblock's API is a more understandable and user-friendly layer for non-blockchain developers to better implement by assembling simple API calls. The fully documented API brings the power of ThorBlock to third-party applications in a completely decentralized manner.
Current Version 2 Feature set¶
Contribution to a pool using any VIP-180 token, including VTHO
Real-time event listeners allow for mail notification of contribution
Comet, Sync and Arkane wallet integration
SafeID compatible
Three pooling options offering higher user experience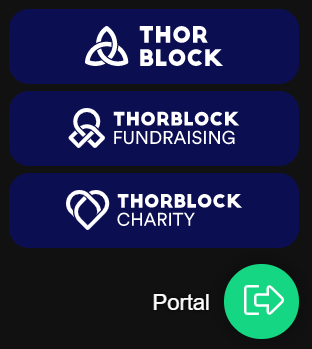 Current SHA requirements¶